Ogbourne St. George is a village in the Kennet district of Wiltshire. It has its own website ogbournestgeorge.org.uk where full details of its history and day to life and events can be found.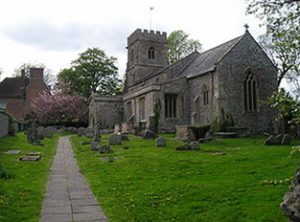 About 300 people live in the village. There is a local school which is fed by the villages of Ogbourne St. George, Ogbourne St. Andrew,
Ogbourne Maizey and Rockley. In the village, there is a hotel and an inn. There is an Anglican church in the village, which is run by the Reverend Roger Powell, as are the churches in nearby Chiseldon and Ogbourne St. Andrew. The church has a ring of five bells rung most Thursdays and Sundays, with an 18 hundred weight tenor tuned to E-flat.
Churchwarden
Deputy Churchwarden
Brian Utton – 01672 841 163
A contact form for email enquiries regarding Ogbourne St. George Church can be found here.
Giving
Please support the Church of St George, by giving a donation here.