Ogbourne St. Andrew is a small village in the Kennet district of Wiltshire. It is near the village of Ogbourne St George and the hamlets of Ogbourne Maizey and Rockley.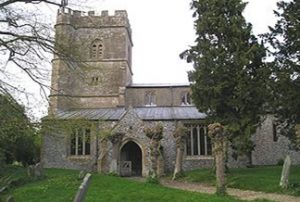 The village is lacking in local businesses and facilities due to the fact that it changed from a farming-based community into a commuter-based one.
This led to a decline in the need for local businesses and the village lost its shop and post-office due to lack of demand.
Local primary level children usually attend Primary School in Ogbourne St George or Marlborough.
The village has a small church that is run by the Reverend Roger Powell who is also the vicar of Ogbourne St George and Holy Cross Chiseldon. The church has a ring of five bells with a fifteen hundred-weight tenor tuned to the key of F. In the churchyard there is a Round barrow excavated both in 1880 by Maud Cunnington and in 1999.
Churchwardens
Giving
Please support the Church of St Andrew, by giving a donation here.